Our annual call for proposals has closed. The next deadline will be at the end of summer 2018. Plese check back then.
Hillyer accepts proposals for solo exhibitions once a year, usually in September. Hillyer presents monthly exhibitions and each accepted artist is given a room in our three room gallery space to present their work. Hillyer does not sell artwork.
Selection Process
All proposals that meet the gallery's qualifications are reviewed and selected by our Artist Advisory Committee, which is chaired by the gallery director. Accepted artists also benefit from our Advisory Program, where our highly qualified Artist Advisory Committee work individually with each artist to help them prepare their exhibitions and establish themselves in the DC arts community. Please note that Hillyer does not have funding to pay for artwork shipping or artist travel.
Qualifications
Hillyer focuses on under represented artists. We accept proposals from regional artists that live within 150 miles of Washington, DC and have not had a solo exhibition in the last three years at a professional gallery or art space. We also accept proposals from international artists that are both living and working overseas.
Gallery Floorplan - Click Here
Final gallery selection is at the discretion of the Gallery Director. This is for reference only.
How to Submit
Submissions can be made online (preferred) or they can be mailed in or dropped off to the gallery. We use Submittable.com for our online submissions. This is a free service for you, but you must create a user login. It is quick and easy, and helps us keep everything organized.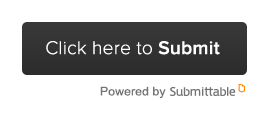 Mail in Entries
Entries can be mailed in on a CD or Memory Stick.
Please download the application for complete details on what is required.
Click Here to download the Mail-In Application
Mail your proposals to:
IA&A at Hillyer
c/o Annual Open Call for Proposals
9 Hillyer Ct NW, Washington, DC 20008
Don't qualify for the regular Call for Artists? Please consider applying to our Member Gallery by becoming a member today! Submissions are accepted on a rolling basis. Contact us for more information.
Questions? Contact us at:
Email:  gallery@hillyerartspace.org
phone:202.338.0325